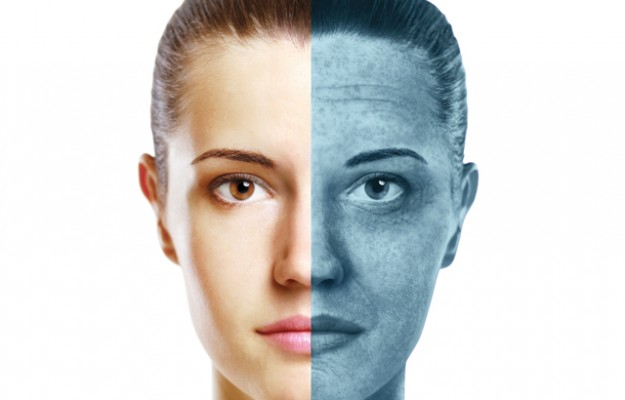 Some facts about skin damage:
90% of visible aging is caused by environmental damage (Source: The Sun Cancer Foundation)
Even the best broad-spectrum sunscreen only blocks 55% of the damaging free radicals created by UV exposure (Haywood, R. et al (2006). J Invest Dermatol 121:862-868)
Moreover, the latest science is all about infrared radiation which actually penetrates the skin deeper than UV rays and can't be blocked by sunscreen.
…just when you thought you had it all under control….
Clearly, just wearing sunscreen is not enough to prevent free radical damage to your skin.
I guess that explains why I still get some sunspots even though I religiously wear sunscreen every single day and reapply when I'm out in the sun.  I basically need to do more for my skin.
What I need is more antioxidants to take care of free radical damage and prevent it from even happening.  Vitamin C can help protect the skin and prevent free radical damage from UV and Infrared Rays, and if you look to SkinCeuticals you can find topical antioxidants that can work below the skin's surface to prevent environmental damage that shows up as fine lines, wrinkles, dark spots, and loss of elasticity.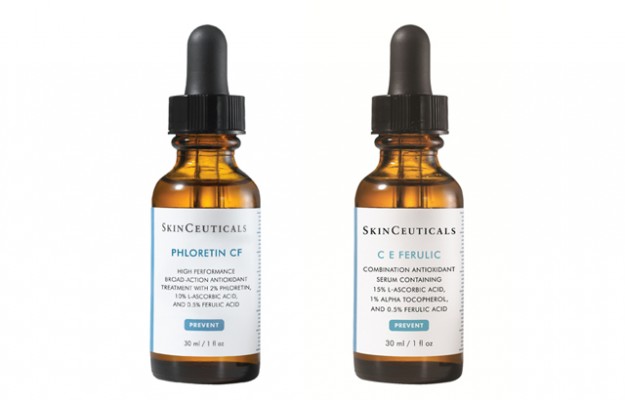 Check out CE Ferulic ($152) (which has vitamins C and E) which is ideal for dry, normal, or sensitive skin.  If you're skin can handle more (i.e. it's oily, problematic, or combination) then look to Phloretin CF ($160) which can also help diminish hyperpigmentation and then accelerate cellular renewal thus reversing the signs of environmental damage.
Pair with your sunscreen and now you've got your defence against environmental damage.
To prove that SkinCeuticals is committed to skin health and skin cancer research, they are embarking on a new project:
SkinCeuticals Canada announced their partnership with Melanoma Research Alliance (MRA) – ), the U.S. based organization that is working to accelerate progress towards a cure for melanoma. Over the next three years, the brand SkinCeuticals will donate over $225,000 to MRA to fund an innovative young researcher in the field. From May 13th to June 30th SkinCeuticals Canada will donate funds raised from the sale of its antioxidants ($3) and its sunscreens ($1) to MRA. On Monday, SkinCeuticals Canada introduced an awareness campaign in addition to raising funds to support MRA's research. On its Facebook page (www.facebook.com/SkinCeuticals.Canada), SkinCeuticals Canada Facebook fans are urged to share their thoughts or experiences with melanoma and their wishes for a cure. SkinCeuticals Canada will donate $20 for every video and $2 for every story fans share on SkinCeuticals Canada Facebook wall. Just click the tab on the left hand side of the page, "Prevent, Protect, Get Checked."
SkinCeuticals is available through selected distribution channels via dispensing doctors, medical-spas and high-end spas across Canada. For store locator please visit www.skinceuticals.com/canada.