Makeup, powder, and now setting spray too? It might seem like a lot, but if you want your makeup to last then setting spray is a step that can add hours to the wear of your foundation, and it helps powdered skin look more natural. It just kind of blends everything together and kind of sets everything with a sort of light glue. Kind of how hairspray can help your hair style last longer but just adding a touch of veneer.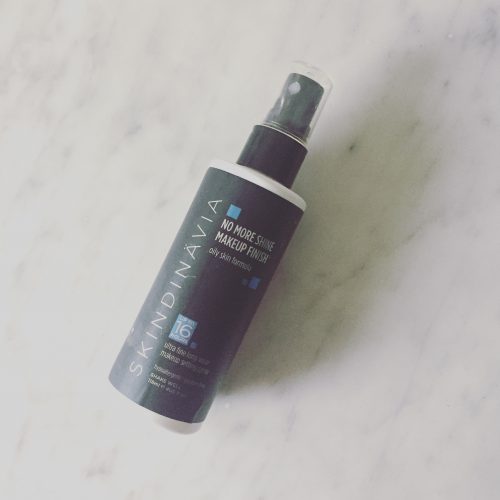 I'm using Skindinavia's No More Shine Makeup Finish setting sprayfor oily skin, and definitely keeps my skin looking more fresh. I just spritz it on all over and then let it set – and it sets in seconds.
If you're looking to have your makeup last longer, then try it!