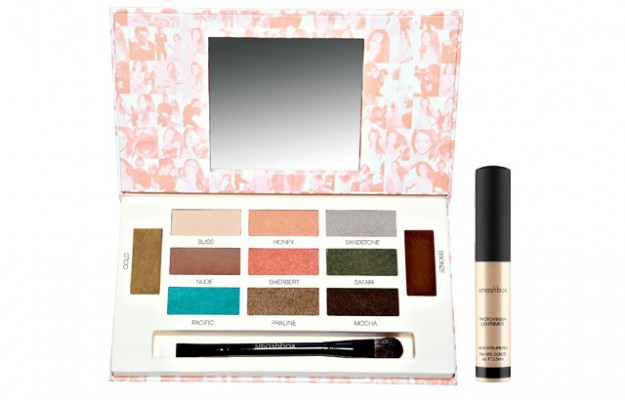 For $48, you can't find a better deal on high-quality eye shadow. Smashbox's Limited Edition Shades of Fame Eye Shadow Palette delivers highly-pigmented summer shadow colours. The colours range from super wearable golds, sands, and a matte caramel, to shimmery aqua, forest green, bronze, and coral colours. Every time I go back to using Smashbox shadows, I realize how pigmented they are, because I always over dip my brush into the shadows and need to shake off about half. Really, these shadows go a long long way.
The palette also has a bronze liner, and a gold one that's perfect for highlighting!
There's also a mini Photofinish Lid Primer so that your shadow stays put the whole day.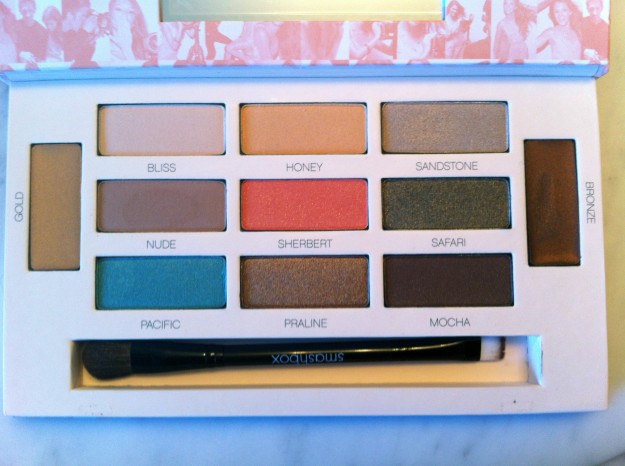 If you want inspiration on how to wear the bright shades in the palette, I highly recommend that you check out the video on the Smashbox website because they really show you how a professional would use all the different colours. Smashbox makes my favourite tutorial videos!
Pick up the palette at Sephora or Shoppers Drug Mart.