I love my friends, but I don't want to smell like them.
It's not that my friends smell bad – they have great taste in perfume and most have their own signature scents. The fact is that I like to smell unique. I like people to think about what they're smelling and I like when people can't identify notes right away. Yes, I love Jo Malone and her set of enticing scents, but I like to mix those one-note wonders in ways that are unexpected so that they make up a scent all my own (and that's something that's definitely encouraged at Jo Malone!).
If you want something unique already made for you, you must check out scents by Ormonde Jayne.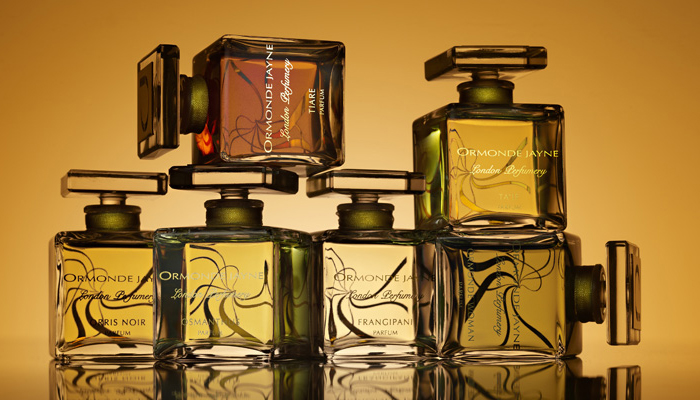 Ormonde Jayne is a boutique perfumerie started by Linda J. Pilkington. Linda had been mixing her own scents in different media for years, and she got her break making candles for a friend who ran a Chanel boutique in London. The candles were a huge hit and soon Linda found herself making scents for all sorts of people and businesses. A line of fantastic luxury perfumes came naturally and now everyone can smell her creations.
To decide which Ormonde Jayne perfume you will like the best, you need to smell them all. I'm a huge rose fan, but the Ormonde Jayne perfume that had a rose note, Ta'if, wasn't my favourite. I usually like woody scents but the smokiness of the Ormonde Jayne Woman wasn't for me either.
Instead, I surprised myself and picked the Ormonde Jayne Osmanthus as my favourite scent. It's a citrusy floral and usually I'm not the biggest citrus fan, but this is paired with floral notes and is a light scent that has surprising tenacity and lasting power.
Osmanthus is the name of a Japanese white flower and I don't think I've ever smelled it before. It's light and fresh and I think what I like so much about it is that it's different from most white floral notes that other perfumers use (jasmine, tuberose, etc.). The base is a combination of musk and vetiver, but the vetiver is light and well-done as a compliment rather than as the main base.
You can check out Ormonde Jayne online.