I kind of have a thing with essential oils by way of a diffuser I got a long time ago – years ago – that lives on my desk and kind of sways (dictates) the mood around me.  It's always a good day when the diffuser is on, and anytime it is, people are going to stop by to say hello, take a sniff of the mist coming out of the diffuser, comment about how good it smells.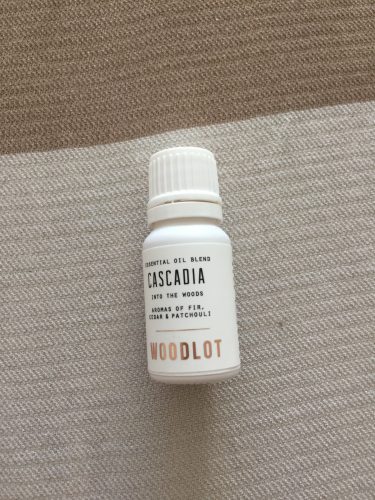 This Cascadia fragrance oil from Woodlot is what I've been burning in it for the past week, and before even seeing the diffuser, the packaging caught everyone's eye.  The white with rose gold lettering is stunning, luxe, and completely different from the black bottles of oil that everyone else has.
The fragrance inside is stunning and brings a bit of the outside in.  It's a blend of fir, cedar, and patchouli and smells so earthy that it's immediately grounding.  
Made right here in Canada, out of Vancouver, BC, you can purchase this online.