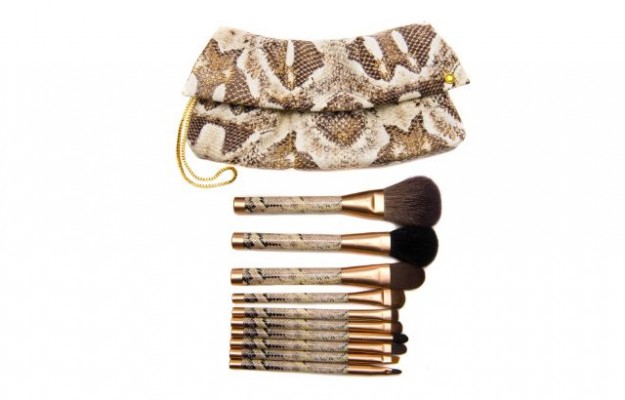 Having never really tried Quo brushes before, I was interested in the 10 piece brush set that came out with the rest of their fall collection, Pretty Fierce.
The brushes have a snake skin printed handles, are full-sized, and come with a matching clutch so you can take them to travel.   For $60 you get 10 brushes, which prices out to about $6 a brush – a pretty great deal.
But are they worth it?
Well, after using the brushes for about a month, I have to say that I'm impressed by the price and the quality of the brushes.  Used daily, I had hardly any shedding from my brushes, and I found the bristles to be soft and usable.  My favourite brushes were the blush brush, the powder brush, the eye liner brush, and the foundation brush.
None of the brushes are extraordinary or overly innovative in terms of their design, but they're basic and easy to use.
Pick them up at a Shoppers Drug Mart location near you.