If you're in the mood for the sultry colours of fall, then you need to head to the Lancome counter and check out their Fall collection.
Dark and deep shades is what they have, for the lips, nails, and eyes.
My favourite product is the Malachite & Améthyste palette ($54).  It's amazing because it's so smoky and incredibly pigmented, so a tiny bit of eyeshadow coats the entire lid in a swath of colour.  Because you're not using too much product, the shadow wears nicely and evenly without much creasing.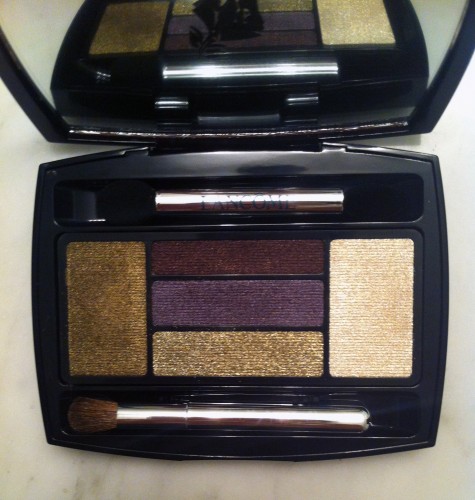 The Amethyte and Tourmaline nail colours ($18) are also super pigmented and have shimmer to them.
Of course, there's also the Grandiose mascara ($35) which is pretty cool and deserves a post on its own.  
The entire collection is on counters now and the products are limited edition.