To be quite honest, Gwyneth is turning into one of those celebrities who is definitely going to be remembered for her work – not so much for her stylistic choices on the red carpet, as she tends to play it safe or fumble.  Take the Oscars – she looked lovely, but boring at the same time.
I am amazed at how sleek and straight her hair looked, however, especially since she has described it as being more like a Cabbage Patch Doll's.
Thankfully, we have her Oscar hair stylist Harry Josh, who can tell us how he got her hair to look so amazing.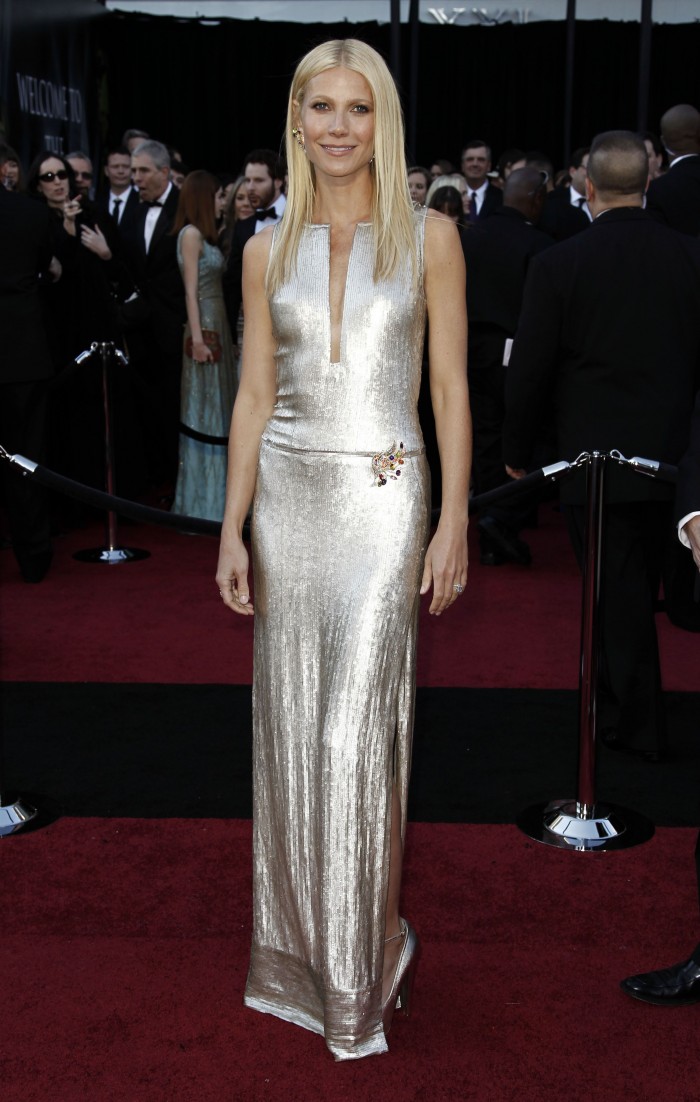 Harry started with the new John Frieda Frizz-Ease 3-Day Straight (an at-home alternative to salon straightening treatments) because he wanted to give Gwyneth super smooth, shiny hair that would stay straight all night long.
Harry began blowing out her hair with a Mason Pearson brush, carefully straightening each section at a time. Next, he went over each piece with a comb and a flat iron, ensuring every hair stayed sleek.
Harry gave her a center part and combed down all stray hairs and flyaways with the new John Frieda Full Repair Flyaway Tamer, a great on-the-go styling tool that's a must-have for any red carpet. Small enough to stash in a clutch, the mascara-like wand fixes any wild hair in seconds.