Check it out – this is Sothy's latest collection, called Detox Energie.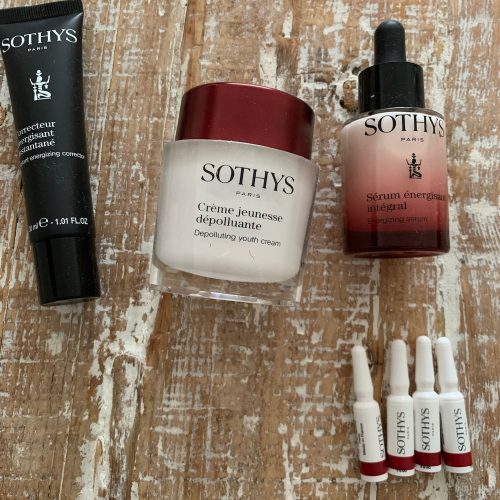 Created to help prevent premature aging, dehydration, and skin reactivity, this collection has ingredients such as elderberry extract, ginseng root extract, and peptides. I liked all the products I used because they're moisturizing, but I will say that the serum ($129.95) is so strongly scented so if that's not your thing then stick with the cream ($52.95) and the other products.
The Energizing Corrector ($67.95) has a very light, super sheer tint, and a bit of glimmer that helps skin look brighter and more even-toned. It's great for using under foundation if you want a bit of a highlight, but it also works well as a moisturizer on its own.
Available at spas where Sothy's products are sold.