This beautiful highlighter is from the Sothy's summer 2020 collection.  It's a gorgeous rose-gold colour which works well as a highlight, but also on your collarbones, and I use my fingers and wear it as an eyeshadow too.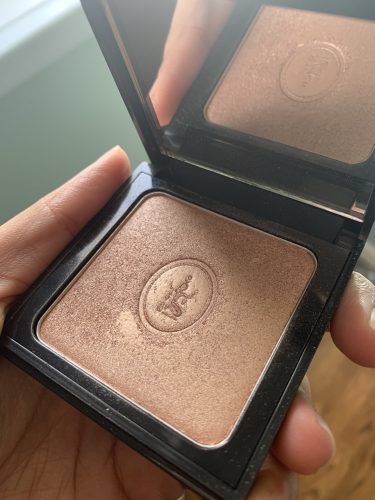 This colour is called 20 Bronze Sumatra.  It's really a high-end highlighter because it's so tightly packed so it's easy to get just a tiny amount to use as a highlighter.  You can see where it's really packed down because that's where I used my finger to pick up product.
You can find Sothy's exclusively in beauty institutes and spas.