It's the most gorgeous little duo from Sothys. Two creamy pigmented lipcolours.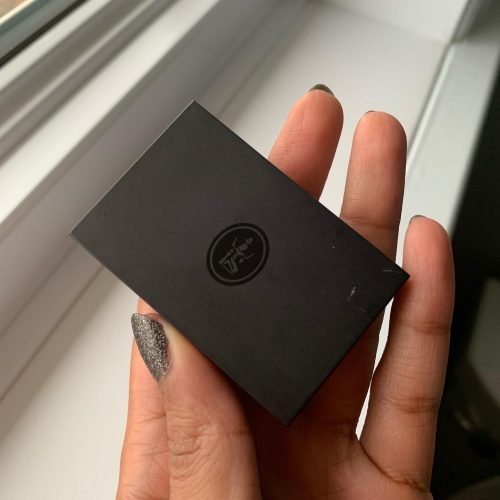 A neutral rose brown and a deep brick red. They wear nicely alone or mixed together. Because they are so creamy, I like using my fingers to apply them because then I get a smudged wash of colour that looks pretty.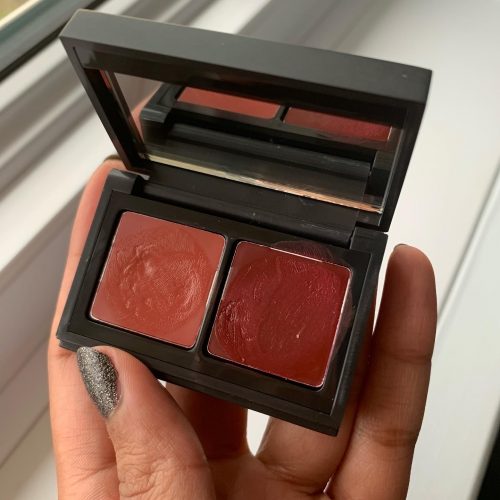 Here's the back in case you were going shopping. The creaminess balances out the pigment and I found that the colours lasted a long time. Because these are so creamy, they're also moisturizing on your lips even though they're definitely lipsticks and not balms.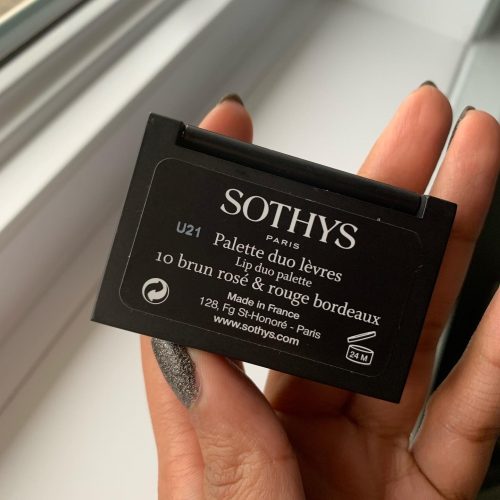 AT Sothys counters now.