It's that time of year that many of us feel burnt out and are taking some kind of vacation. Weather you're going to be spending time in a hotel room or just taking a break at home, I find that a do-it-yourself spa can really make a difference on your mood and stress levels. A spa at home is something that I like to indulge in regularly, and here are some of my favourite products to help me get away from it all, even when I'm not going anywhere.
Here are some of my favourite picks – both high and low end – for getting the spa experience at home.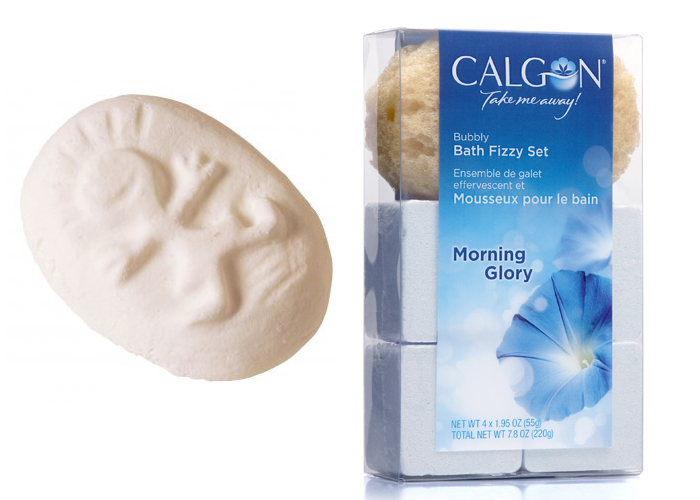 1. Lush Up You Gets Emotibomb. Sometimes all you need is to smell something amazing and you're transported away from the trials of everyday life. That's why I love Lush's Emotibombs. You put them in your shower and they fizz up releasing their wonderful scents. The Emotibomb is great for those who want to get away from it all, but without taking a traditional bath, and Up You Gets smells citrusy which is great for uplifting the mood and waking you up.
2. Calgon Bath Products Morning Glory Bath Fizzies. Calgon products are perfect for pick me ups that don't break the bank. Their entire range of products costs less than $15, and their products smell so good. I love their Morning Glory Bath Fizzy – it has a spa-like scent that's light enough so that everyone in the family will like it. These are great for stocking in a guest bath because they're cute and smell great.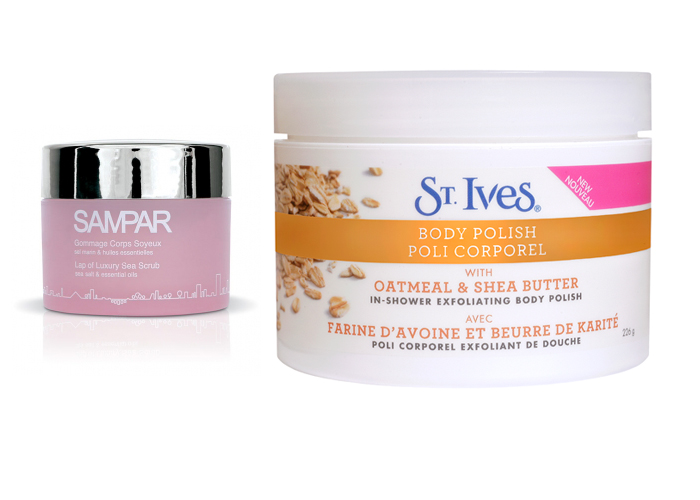 3. Sampar Lap of Luxury Sea Scrub.  If you like salt scrubs, then this one is a keeper.  It's oil based so that it moisturizes your skin as you rub it in and is tightly packed so that you get a nice vigorous scrub.  True to it's high-end roots, this scrub smells like you just stepped into a high-end spa – the scent is calming and at the same time invigorating.  Think lavender and rosemary and you've got this winner.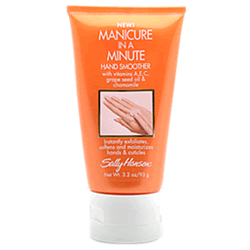 4. St. Ives Body Polish. Now, you don't have to use your face scrub on the rest of your body.  St. Ives has a body polish that contains sugar, oatmeal and shea butter to leave your skin super soft and smooth.  I used this for a week and saw remarkably smoother skin, and the best part is that you can find this at the drugstore.  The lesser price means that you can use as much as you want with no guilt!  It doesn't smell amazing like the Sampar scrub does, but it costs way less so if you're really missing the scent aspect, you can just throw in a Calgon fizzy and call it a day.
5. Sally Hansen Manicure in a Minute and Pedicure in a Minute.  I get a spa manicure and pedicure every once in a while, but when I'm in a rush, I just turn to these two products.  They're easy to use and definitely get the job done.  The glycerin formula means that your hands and feet are left moisturized but not oily, and the sugar is gentle on the hands.  I don't like the squeeze tubes that these come in but it does mean that they're easy to store and have on hand.