Last month, while I was in Toronto, I had the opportunity to check out the Spa My Blend spa by Clarins at the Ritz-Carlton hotel. Let me just say that I've been to a lot of spas around the world, and this is the nicest one that I've ever been to.
In fact, last winter, my sister and I were planning a girls spa day and we were undecided about whether to go to the Trump, the Ritz, or the Shangri-La. In the end, we chose the Trump, but looking back, I know that we totally made the wrong choice.
I went there for a custom-blended Clarins facial.
The facialist at the spa uses a computer program to conduct a survey about my skincare. I answered questions and then she also took photos of my skin to let the computer program determine the level of sun damage I had (not very much) and the amount of wrinkles I had (also not very much). The facialist then used a special sensor to detect the hydration level and oiliness of my skin (dry yet oily) and then the program compiled all the data to make suggestions on the products that should be used on my skin.
Now, having had many facials before, I'm sure that my facialist, after all her years of experience, could have come to the same conclusions and recommendations herself, but I think that sometimes (maybe just in this day and age) people are more willing to trust a computer program.
The facial was great – it included lots of massage and special aromatherapy, as well as extractions. I fell asleep towards the end of it which is always a sign of how amazing the facialist is.
Know that when you get a treatment done at the Spa My Blend, you're not just going in for the treatment.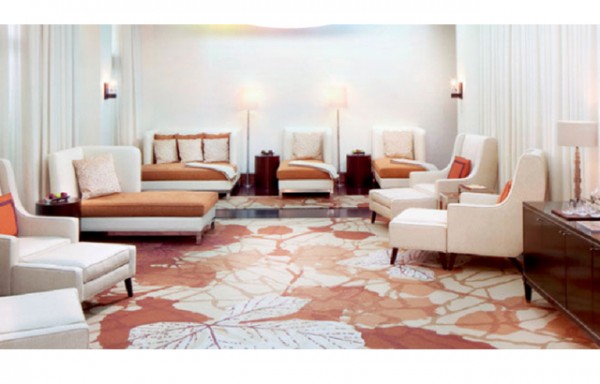 The spa has special relaxation rules where you can forget about the rest of your world. You can order food from the hotel restaurant or go for a swim in the swimming pool. There's even a green-tea infused bath that you can dip into for some real revitalization. There's also aromatherapy steam rooms and a sauna.
It's truly a place where you could easily spend the day and enjoy yourself – perfect for an in-city vacation.
To learn more about the treatments available at the spa head to their website.