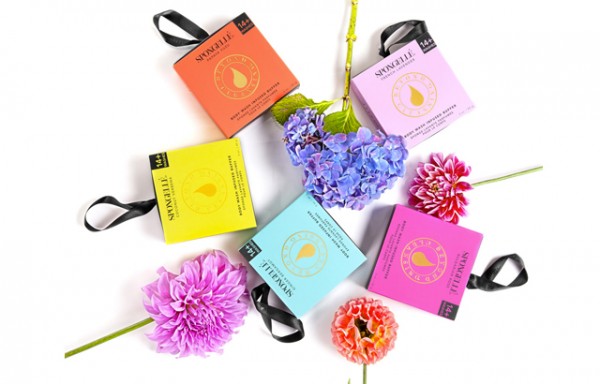 I'm forever on the lookout for really unique gifts, and this year, I've struck gold at Caryl Baker Visage. They have Spongellé: a unique line of already soapy sponges that carry enough product for 14 showers. All you do is wet the flower-shaped sponge in the shower, squeeze to create some creamy lather and then buff on to your body. Just hang it in your shower to dry, and it's good to go the next day.
This is the perfect gift for someone who loves to travel and always carries their own soap with them: this way they're only carrying one product instead of both the sponge and a separate soap.
The Spongellé comes in lots of different scents: Bulgarian Rose, French Lavender, Coconut Verbena, Papaya Yuzu, and Ginger Bergamot.
Each Flower Box sponge is packaged in its own box with a hanging ribbon, so this would also make for a great Christmas ornament.
Only $16 at Caryl Baker Visage.