Before I got into the review, here's a picture I took of Stila's Gilded eyeshadow trio.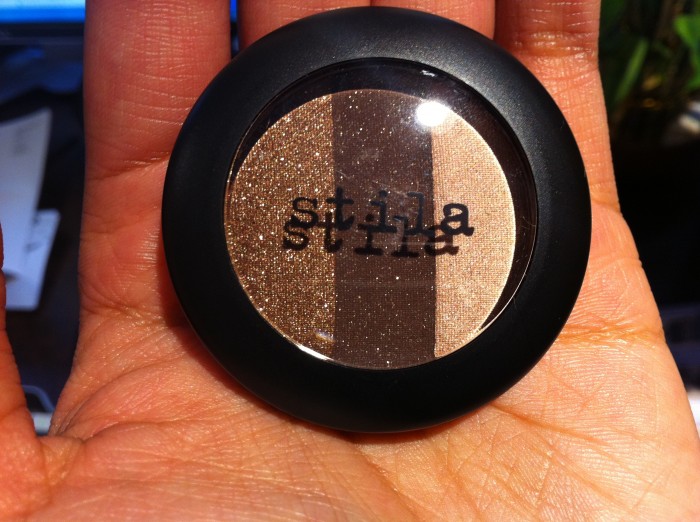 I haven't bought a Stila product for quite some time, so I was pleasantly surprised to see that the packaging has changed! There is no more cardboard, and the trio is in a hardy plastic case, that kind of looks like a MAC eyeshadow pot, but slimmer.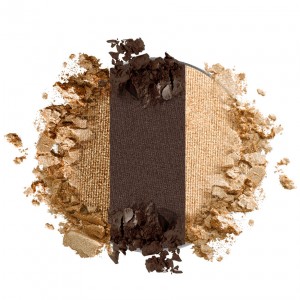 I never thought that I could find a golden eyeshadow that would actually make my brown eyes pop.  You see, the saying goes that if you want your eye colour to pop, you have to wear contrasting shades.  For me that means blues and purples which I love, but which aren't necessarily great for everyday.
I think that it's the slightly cool tone of the gold that contrasts with my warm brown eyes.   The shadow is really pigmented – some say that Stila is just as pigmented as MAC, and honestly, I kind of like it better, because the texture is softer and the colours aren't as frosty as MAC can sometimes be.
The Gilded trio is, well, gold.  The neutral tones go with everything, and it's perfect for everyday.  I even love the espresso-coloured liner.
Get this at your local Shoppers Drug Mart, and only for a limited time, as it is part of their Spring collection.