We're all about the must-haves today, first the neon pink lippie, a BB cream, and now this shower scrub, new to the Almond range at L'Occitane.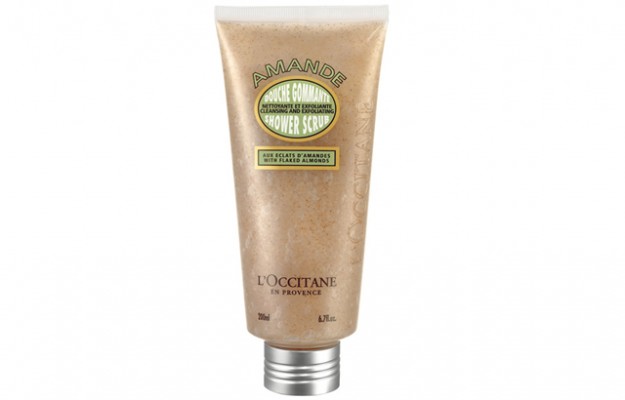 This scrub gets our pick because it foams and scrubs which makes shower time that much more productive. The scrub is well-formulated because it's lightly scented, has almond oil, and crushed almond shells to smooth and soften skin. The best part is that it actually works, and rivals some high-end scrubs that we've used.
And why do you need it for the spring? Well, as the weather gets nicer, we all want our skin to look its best, and using a scrub weekly or even daily is the best way to do that. Plus, if you're planning on self-tanning, this is going to make sure that the tanner goes on smoothly and doesn't flake off.
Trust us – you need this.
Pick yours up at all L'Occitane boutiques or online for $26.