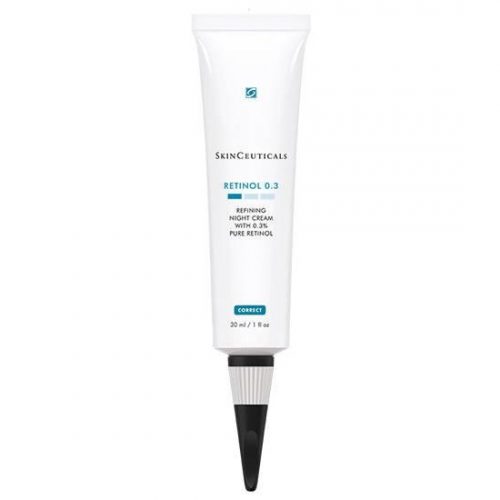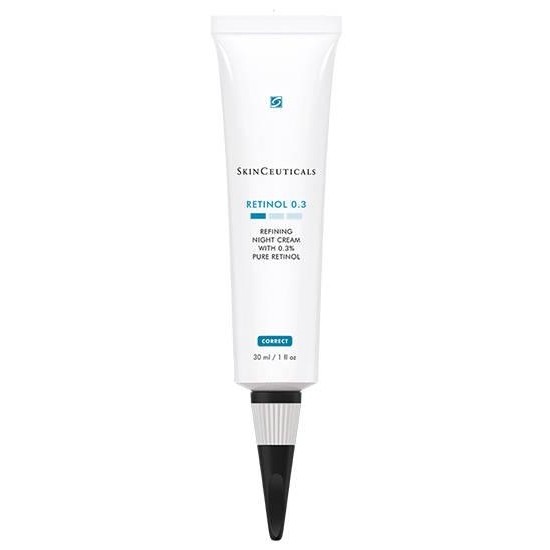 It's about time I wrote something about updating your skincare routine for the spring, and a video is coming soon!  That being said, I was taking a break from my retinol, and got told to just get back on it, because now that my skin has adapted to the side effects of it, I may as well keep using it to keep seeing the benefits. In fact, did you know that you can keep using most of your actives throughout the warmer months as long as you also wear sunscreen each and every day.  Wearing sunscreen will prevent any new pigmentation issues from forming, and in the long run, it will actually mean that you need to wear less makeup!
So I've turned back to SkinCeuticals which is one of my favourite skincare brands – and I'm into their retinol cream ($70).  It is 0.3% which is very concentrated so I did see some peeling and redness when I started to use it.
But I'm topping it with a rose hip oilto keep my skin feeling comfortable and if you're not into the oils, you could for sure do a moisturizer.  You can see it in the picture above – I'm also using Ascorbic Acid (vitamin C) at least a few times a week, and washing off the day with an oil-based cleanser because it seems to get everything off.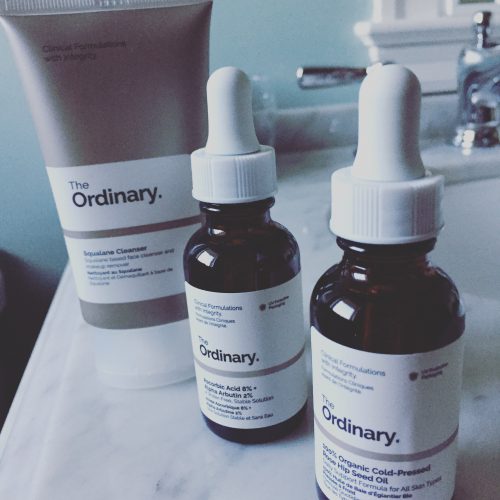 Finally – if you're really taking care of your skin, you need to be wearing sunscreen daily.  Not just when you anticipate being in the sun, but you need it for those times that you're sitting by the window, or have direct exposure while you're in your car.  Basically, incidental exposure to the sun is unavoidable and you'll notice the effects of daily sunscreen in a few years.
I'm loving this Vichy Ideal Soleil sunscreen in SPF 60.  I use the tinted formula and it's absolutely amazing.  It's giving me a bit of coverage, and I top it with a powder to set it.  This has lasted me through the most intense workouts and the longest days ever. It comes off when I wash it off at the end of the day.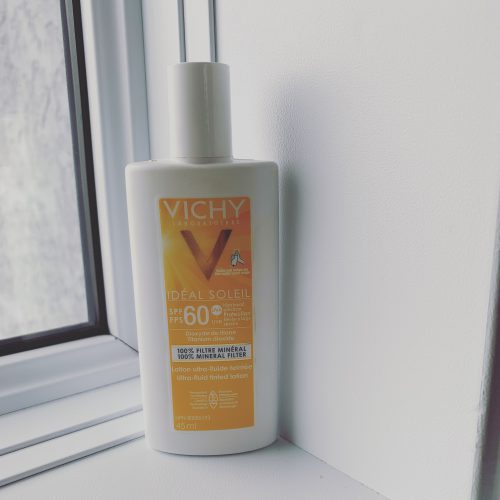 How are you updating your routine for spring?
Incidentally, if you want to see my whole skincare routine right now: it's on my Insta…