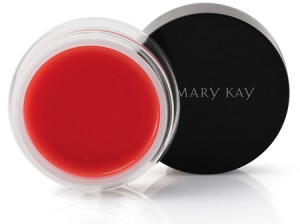 I haven't always been a huge fan of Mary Kay, but in the last little while, they've definitely won me over. It's their makeup that I really like, and this spring's collection is no exception.
Their cheek glaze has been getting a lot of attention, and it is in fact great to use. It's not a cream to powder formula, but the gel has lasting power and gave me a fresh-faced dewy look when I used it on top of a bare face this weekend. I usually wear powder foundation, so I couldn't use this with that. It also worked well as a base for lipgloss and provided pigment without a lot of grease or texture.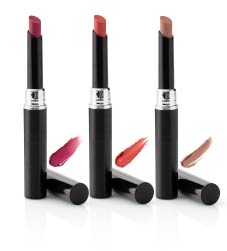 I'm also loving the Mary Kay Limited Edition Lip Nectar. Mary Kay says that this is a cross between a lip colour and a balm, but I think of it as a very moisturizing lipstick because it is so pigmented. The thin lippy provides a good hit of colour and works well on its own or without gloss.
These products are awesome if you want to add some colour to your look this spring or summer.  Colour can be hard to work with especially if it's very pigmented, but I find that these Mary Kay products are easy to use because they're sheer, and can be layered.
Mary Kay products can be bought through your local Mary Kay Associate or through their website!