Stila's Aqua Glow Serum Concealer is a wonder product.
Offering a your-skin-but-better finish, this concealer is light but buildable.  It comes in skin-true colours, and effectively highlights or conceals and in some cases, it can even correct.
Below are swatches of the Aqua Glow Serum Concealer in the colours Medium-Tan (left) and Medium.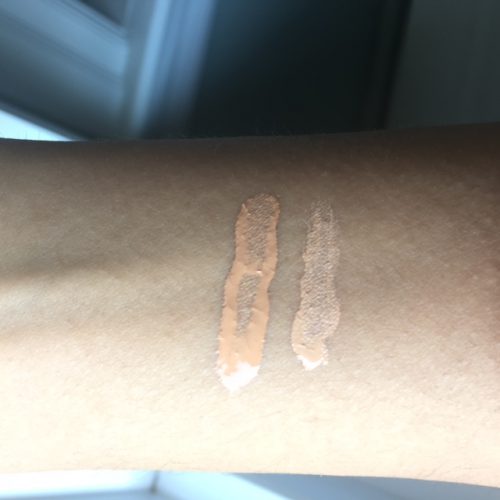 You can see that Medium Tan is slightly more salmon-coloured making it perfect for counter-acting the blue that comes with under-eye circles.  It doesn't go on as orange as it appears and really brightens skin.
In the picture below, I've blended in the concealers with a brush.
Medium Tan is still on the left, and Medium is on the right.  You can see that Medium Tan has some real warmth in it which makes it a good choice for deeper skin tones.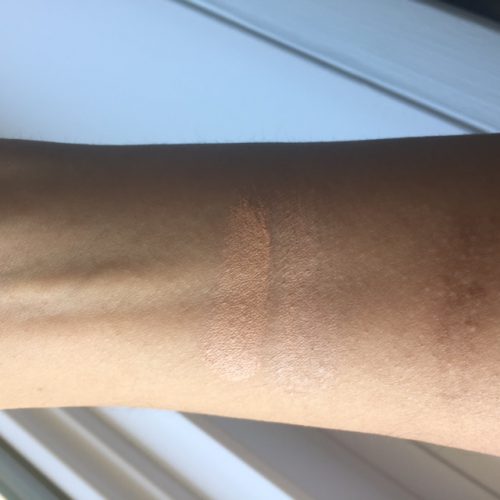 You can also see that the finish isn't totally matte and maybe that's my favourite thing about this concealer.  It makes your skin look healthy and dewy but without being oily and greasy.  You can apply powder on top to have it set, and that's really the best way to make this concealer last.  I didn't have any creasing because I powder and I'm careful to not apply so much that it mutes the dewiness in this concealer.
I think that this is great for all skin types, but especially for those people who have dry skin.  It'll add another layer of moisture to your skin to make it look better.
Oh, and I'm using the Medium-Tan under my eyes, and the Medium on my chin and forehead.  Because it's not a full coverage product, it blends nicely with my foundation and still lets my skin show through looking very natural.
Pick it up at Shoppers Drug Mart Beauty Boutique for $35.