This fall, Stila hits the natural eye makeup trend on the nose by introducing the Natural Eye Shadow Palette. The palette is beyond… and not just because it's got amazing value for money.  The palette valued at over $120 but retails for $50 and includes a nice mix of wearable matte and shimmer shades.  They are in the regular Stila formulation and if you don't dust your brush well enough, there can be a lot of fall out from the shadows, so beware.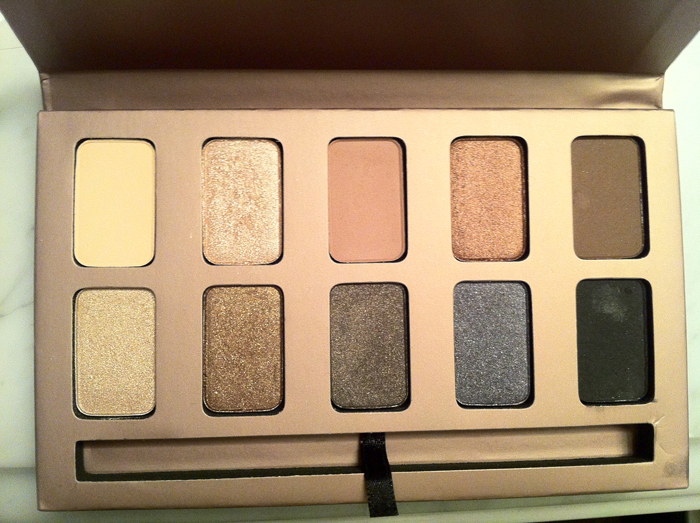 The shades included are:
Bare – matte ivory shade
Kitten
Bliss – matte beige pink
Sunset – shimmery canyon pink
Sandstone – matte light coco
Gilded Gold – golden brown with shimmer
Luster – dark aubergine with gold shimmer
Night Sky – blue with shimmer
Ebony – black
Kitten is awesome and works well as a highlighter or as a neutral base, and I also love Bare because it makes for a good primer or blending colour.  Luster and Night Sky are perfect for smoky eyes, and Ebony works well as a liner especially when smudged on the lower lashline and on the outer corner of the eyes.
Overall, a lovely palette for the fall, though if you're a Stila fan, it may have colours that are already in your arsenal.  The palette is available at Murale, Sephora and Shoppers Drug Mart Beauty Boutiques.