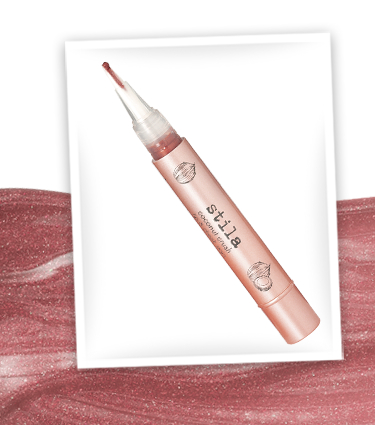 Stila's Lip and Cheek Stains have been a cult classic the minute they came out, because they come in colours that look good on everyone, and they are easy to use! Instead of coming out with a whole bunch of colours at once, Stila is creating and releasing these one at a time, and their newest one is the Coconut Crush Lip Stain.
Now, when I hear coconut, I think white because that's the colour of most coconut candies. What colour would they make this lip stain?
Coconuts are from hot weather places, and you get bronze when you go there, and guess what? That's the colour of this lip stain.
Stila's Coconut Lip and Cheek Stain is a lovely shade of shimmery bronze, and looks great on cheeks and lips. When I blended it on to my lips, it gave me a neutral hue because it mixed with the natural pink of my lips. It's actually a very wearable colour and will go great with any bronzer you wear.
Check out your local Stila counter at Shoppers Drug Mart Beauty Boutiques. The Coconut Crush is $32.