As much as I love highlight when I see it on a Youtuber, in real life too much of it can come across as fake, or even worse, it can enhance pores in a way that leaves your skin looking less than cute.
The best highlighters are powdery, soft, but also natural-looking with a glow that you can build up.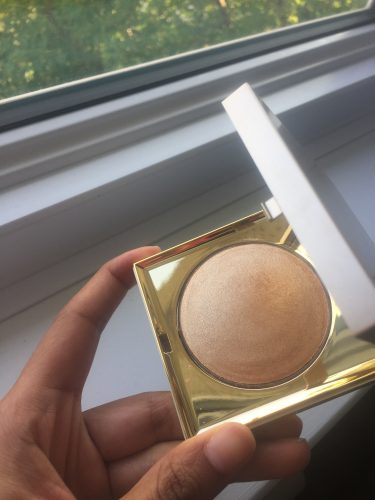 That's the case with Stila Heaven's Hue Highlighter, shown in Brilliance.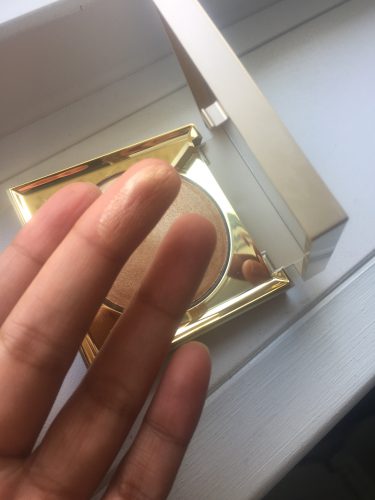 The swatch is after two passes of the highlighter with my finger.  You can see how soft the pigmentation is, which is actually perfect for highlighter.  On your skin, it's not a metallic glow, but a gentle brightening that occurs.  The highlighter is bouncy in the pan so that makes for it being a little harder to pick up lots of product with your fingers or brush, but I find that it's actually the perfect amount of highlight on the first pass.
If you like your highlight more obvious, it's easy enough to layer on more product until you get the results you want.
I'm wearing this all summer long – and since dewy skin will be in, I also like putting this under foundation to give it a little bit of dimension.
At Sephora and Shoppers Drug Mart Beauty Boutique, Murale, and beautyBOUTIQUE.ca.  $42.