TBH, I'm going for more natural beauty these days and so a face full of foundation just doesn't appeal to me, but I am a fan of Stay All Day Foundation for the days (or nights) when you want better coverage and more of a done look.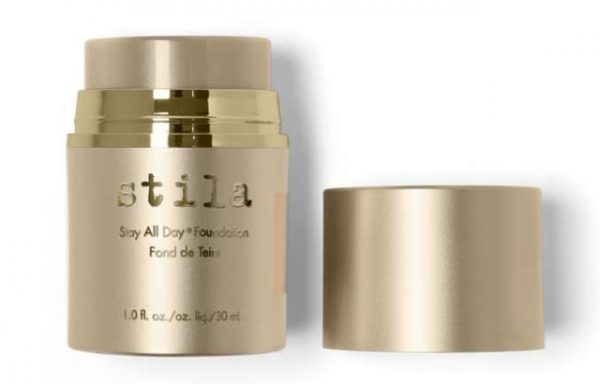 The new packaging on this foundation gem is amazing – so good that I actually think that all foundations should be packaged this way.
It's a pump dispenser that lets out foundation in a little well that you can dip your fingers or foundation brush into.  The entire package is air tight so there's not going to be any gunky foundation any time soon, and you'll be able to use the dispenser to get every last bit of foundation out of the bottle and not have any left. 
The formula is very natural and not powdery considering this is a long-lasting foundation.  It goes on medium/light and blends into skin easily and then really sets.  You can get water on your face, sweat, oiliness, and this foundation won't be going anywhere.  
There are 10 colours to choose from – I got Honey, which went on lighter than I thought it would but because it's not full coverage, it still covered nicely without looking too obvious.  If you can, try these on to find your right shade – they seem to be on the lighter side and mine didn't oxidize as I wore it.  That's a good thing! What I love about Stila foundations is that the colours are natural looking without being ashy or too peach.  There are lots of good options for those of us with warmer skin tones.
Available at Shoppers Drug Mart, Murale, beautyBOUTIQUE.ca, Sephora and Sephora.ca for $52.