I love me some Stila products.  They actually were the first foundations I bought because they were the only ones that seemed to have shades that looked natural on my skin – they were pricy and only sold at Holt Renfrew at the time, but I kept going back for the tinted moisturizers and wore them for years!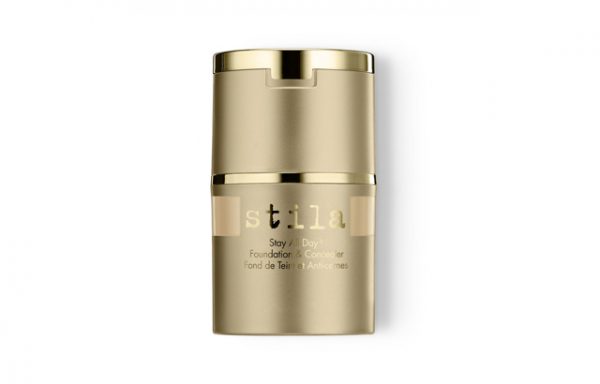 Now there's the Stay All Day Foundation – which I've reviewed before – and now it's packaged with its own concealer.  The foundation used to be with a spatula many years ago, and also used to be sold with the matching concealer, but last year Stila introduced the airless pump, which is genius, and now it's repackaged again to include a concealer with the airless pump for the foundation.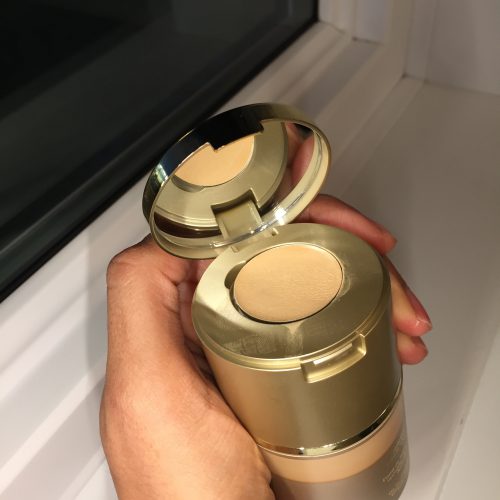 I got the shade Honey, which is probably a touch too light for me, but it worked once I added the contour and bronzer.
The concealer, you guys, is amazing.  You can get it to be super full coverage and it just lasts and lasts.  It's also exactly the same colour as the foundation so you can put on the foundation, and then dot on the concealer just where you need it and the colour just blends into the foundation.  Seriously, it's the most genius thing ever, and I wish more foundations were sold this way.
I will say that the concealer pot gets a bit messy – check out my picture – but that's ok.  
If you normally use foundation and concealer, or if you need a concealer to add a bit more coverage just in certain areas, then I highly recommend this duo.  The lasting power is amazing too.
Available at Sephora and Shoppers Drug Mart Beauty Boutiques for $52.