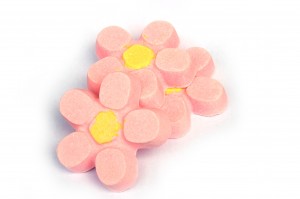 This summer, Lush has a new limited edition bath bomb that's doing something for the environment.  The Wild Rose Country Bath Bomb retails for $5.95 and 100% of the proceeds from its sale will go to the Rainforest Action Network (RAN).
RAN has a tar sands campaign that has the objective to stop Canada's tar sands.  The tar sands spew out massive amounts of carbon dioxide into the atmosphere, pump toxins into the environment, poison water, trigger disease in surrounding communities and destroy ancient boreal forest.
The bath bomb has wild rose and bergamot oils in it, and is inspired by the Wild Rose which is Alberta's Provincial Flower.  If you want to do a green deed, pick up this bath bomb at your local Lush.