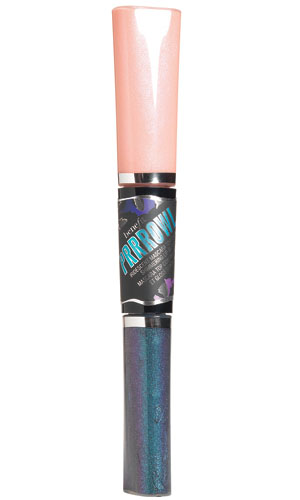 I kind of love trying weird new products, wearing them out, and seeing what kinds of reactions I get.
My new favourite is Benefit's Prrrowl. It's a creamy light pink gloss on one side, which truth be told, is kind of tame, but the other side has this holographic kind of duotone blue that's sparkly but sheer so it layers nicely on top of your regular mascara.
This is more of a top coat – it does not provide any kind of lengthening or volumizing but it looks so pretty.
Use this at your holiday parties to give your smoky eye some oomph.