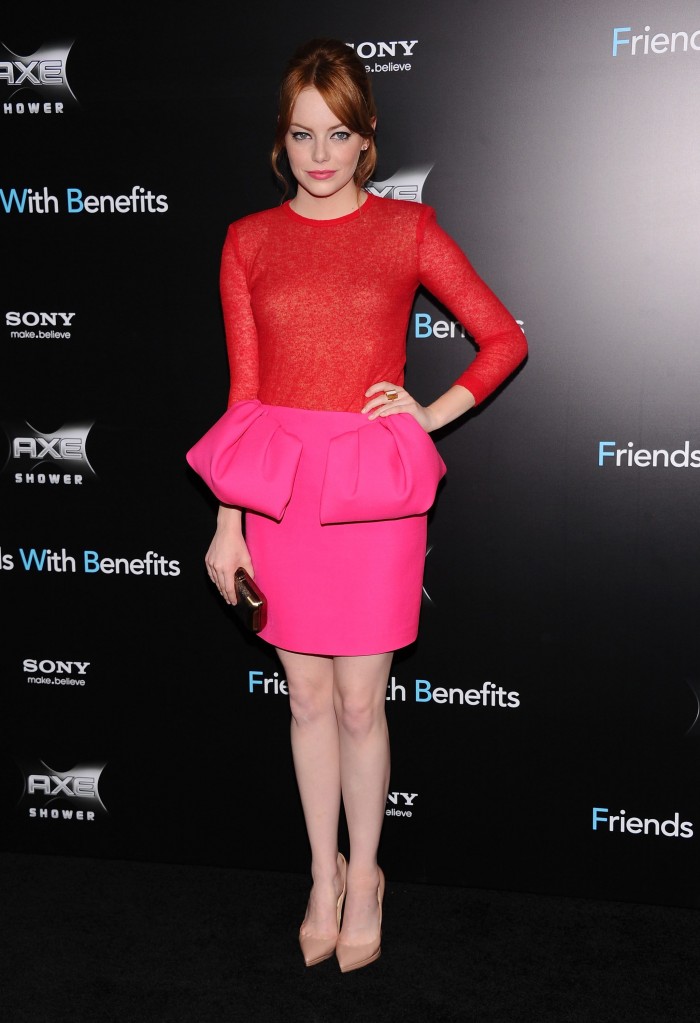 I'm not sure what I think of the dress, but Emma Stone is definitely an up and comer, and so it's no surprise that she wore something that people are going to be talking about.
What I love about her look is the makeup.  The cat eye is subtle and a closer look reveals that there's not a ton of eyeliner going on here!  It's mainly towards the outer corner of the eyes and then flicked outwards ever so gently.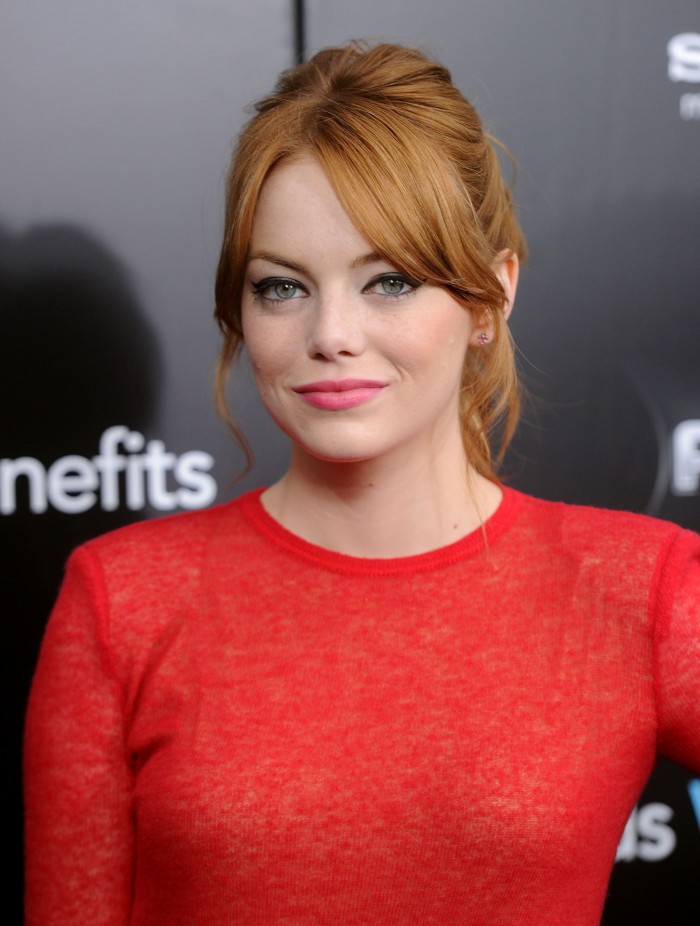 As always, I love her lip colour – the matte hot pink is so good on her despite the red hair and the red sweater!  Done right, redheads can wear pink!