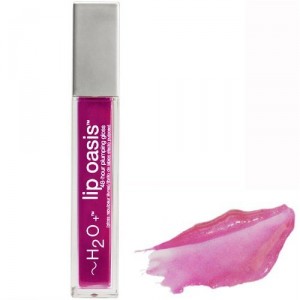 H2O Plus is probably one of our favourite skincare brands that has products for the body.  This holiday season, they've come out with their SugarPlum collection.  I'm not sue what sugarplums are supposed to smell like, but I thought these smelled kind of like cherries.
If you haven't tried an H2O Plus body scrub, you might want to get your hands on it now, but my favourite product is their Lip Oasis Plumping Gloss.  They say that it plumps your lips for 48 hours, but all I can say is that it definitely keeps them hydrated for that amount of time.  It has a cinnamony bite that goes away after a little while but it does make your lips look smooth and plump.
Add some sugar to your life with H2O Plus.