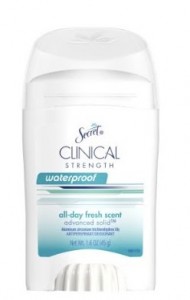 Michelle Phan creates a summer sunset look for eyes.
Allure Beauty Reporter provides tips on how to look good when you travel.
15 Minute Beauty Fanatic tests Secret's Waterproof Deodorant. Shocker: it actually works!
beauty in real life loves Korres Lip Butter, which is cute, softens lips, and is under $10 USD.
Blogdorf Goodman reviews Lisa Hoffman's Japanese Agarwood fragrance, a fragrance of the year finalist. Also, check out her review on La Mer's The Radiant Concealer SPF 25. It's a bit of a splurge at $65USD, but contains tourmaline and malachite to conceal dark circles, and an Asian mushroom called Viapure Poria, which is used to calm and sooth the skin.
Barbie loves Stilla Cobalt Clutch & Purple Pumps smudge pots receive a B+ overall at Temptalia, although they are recommended as rare, must have colours for any gel liner fan.
Sugarshock loves Sephora Brand Professionnel Platinum angled eyeliner brush which allows you to apply liquid, cake, and cream eyeliners without bending your arm awkwardly.
Canada.com investigates beauty vs. reality as the Glamour photo of Lizzie Miller, the size 12-14 'real beauty' generates buzz.
Allure.com Insider's Guide on how to snap out of a beauty rut.