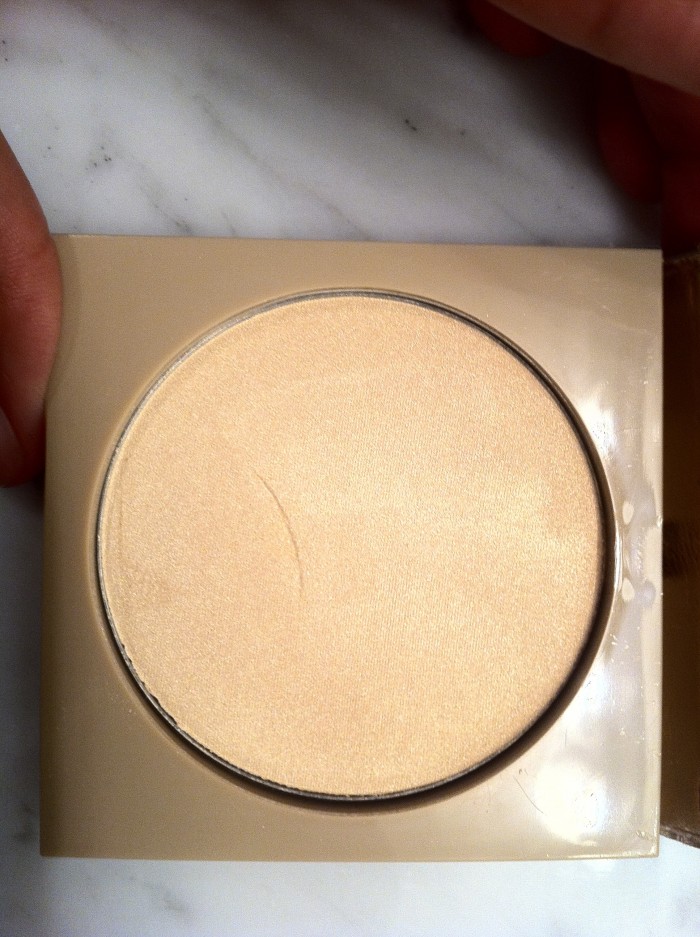 I can't live without a good highlighting and shimmering powder, especially for the summer.
The one I'm using these days, all over myself is Tarte's Provocateur Amazonian Clay Shimmering Powder in Champagne.  The powder is extremely lightweight, very pigmented (shimmery), and though it's pressed, it works like a loose powder because it's so powdery.
I like to dip my powder brush in this, and then dust all over my arms and collar bones after mositurizing.  I've found that the powder lasts through a night of dancing, and so I know it's going to be perfect for the humid summer nights.
Pick it up at Sephora.