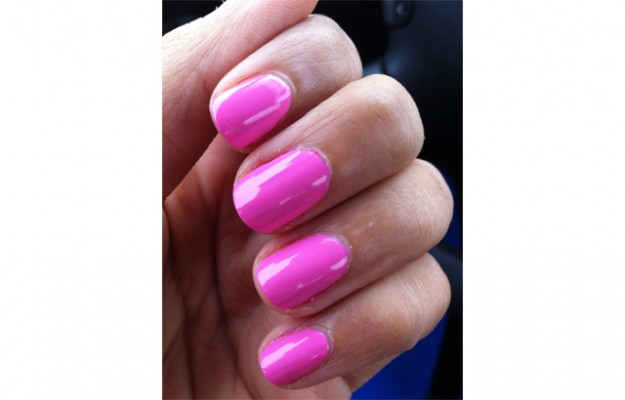 "Do you like my nail polish?" That's the text I sent out to my friends, because I was wearing the prettiest nail polish shade ever, and I couldn't stop staring at my nails all day, and I just had to share with my friends.
Zoya Shelby is quite possibly the perfect summer colour, and if not that then definitely the perfect summer pink. Get it now – it's part of the Zoya Beach collection which is my favourite. I like creams, and this collection has lots of them! More swatches coming soon, friends! Beach is Zoya's Summer collection.
Oh, and here's a larger image so that you can see the polish in all its glory.