Kids I am still surprised that some people haven't bought into the whole "dry shampoo" business.  A friend of mine gets her hair done weekly and her biggest gripe is that she can't get her hairstyle to last longer.  Does she use dry shampoo?  "I don't know, I've thought about it…" she says, "do they actually work?"
Yes, yes they do!
Dry shampoos have microfine hair powders that absorb oil.  Because they're so finely milled, you don't see them in your hair (even if your hair is almost black, like mine), and because they absorb oil, you don't even feel them in your hair.  It's pretty cool, and almost every drugstore and salon line has a dry shampoo.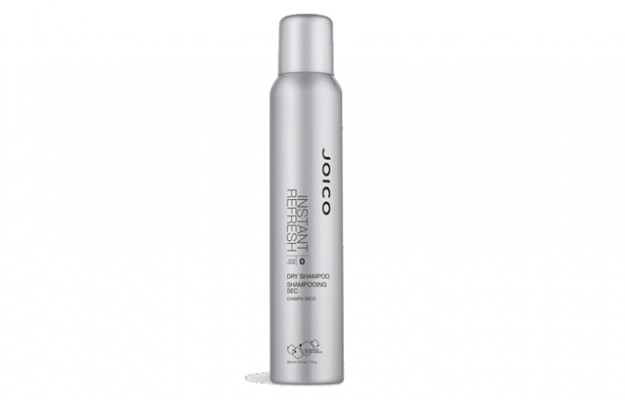 Joico Instant Refresh Dry Shampoo is fairly new to the market, and it's pretty great – possibly one of the best that I've tried because it's nearly impossible to overdo.
It is fast drying, nicely scented, and contains aluminum starch which isn't white in colour, so you don't see it in your hair.  The dry shampoo also contains opal which ads shine to your hair, and peptides to help strengthen and nourish the hair.  This dry shampoo even contains ingredients to help you heat style your hair, so you can use your flat iron to prolong that salon blow-out two days later.
The huge can is just $19.95 which means that although it's a salon brand it's not going to break the bank, and even if you use it weekly, it'll last forever. Available at select professional salons across Canada. Check www.Joico.com/salon for salons near you.