Just another something that I wrote for Stylelist.ca.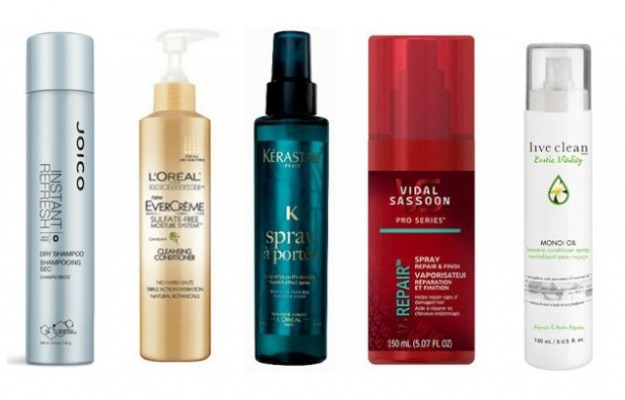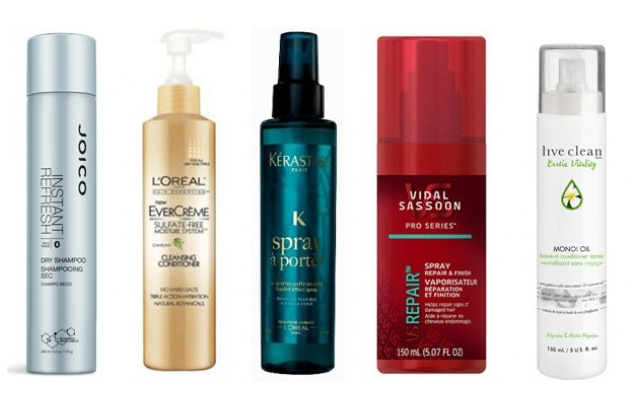 Summer means a special arsenal of products meant to combat everything from excessive frizz to over-dry tresses.  Plus, we need something that can make our hair look beachy without looking too messy.  Here are some favourites that you need in your summer lineup.
1. Shu Uemura Touch of Gloss Hair Wax.  The hottest style off the runway is hair slicked back to that it looks like you just stepped out of the pool, and this is just the product to help you get that look.
2. Pantene Overnight Miracle Repair Serum.  Absorbs into your hair and doesn't leave a residue on your pillow.  It's completely weightless which means that your hair actually looks fresh and shiny in the morning. A must-have if you plan on spending long hours in the sun.
3. L'Oreal Evercreme Conditioning Cleanser.  This is the ultimate in gentle hair care which is a must since most of us wash our hair more in the summer.  This Conditioning Cleanser turns the shampoo-conditioner 2-in-1 formula on its head by being conditioning first and cleansing second. Perfect for getting the grease out without over-drying your hair.
4. Vidal Sassoon Pro Series Repair and Finish Spray.  Give beachy waves a mist of moisture with this super hydrator.
5. Joico Instant Refresh Dry Shampoo smells amazing and leaves hair looking and feeling fresher. Perfect for those hot days when you don't want to turn the hair-dryer on!
6. Live Clean Exotic Vitality Monoi Oil Leave-in Conditioner Spray gives hair light-weight moisture so that you don't weigh down tresses.
7. Anastasia Hypercolor Brow and Hair Powder. Perfect for testing our coloured tresses without actually having to commit to colour.
8. Kerastase Spray à Porter Tousled Effect or  "Beach Look"  Spray.  If you have hair that's already dry, you'll want to use a spray that doesn't have salt in it, and this Kerastase spray might just be your best bet.  The light hold that this spray offers means that it's great to use on dry hair because it won't leave it sticky or hard.