Deciem is a brand known for interesting and effective skincare.  Their products are labelled according to active ingredients, and their packaging is clean and simple. There's a sense of transparency in the brand that makes me want to try everything they offer.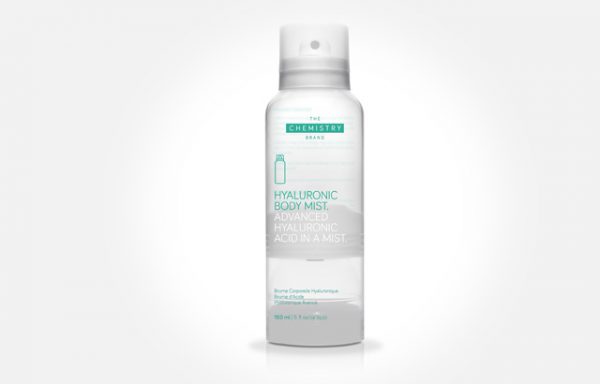 This summer, I'm using the lightest moisturizer that's on offer: it's the Chemistry Brand Hyaluronic Body Mist.  Made up of a blend of water and hyaluronic acid, this spray is meant for your body (but I use it on my face too).  You simply mist it on and let it absorb into your skin.  The Hyaluronic Acid can hold up to 1000 times its weight in water and so it's great for bringing hydration to the skin and keeping it there. The mist also has a glucose component which helps condition skin making it immediately soft.  The hydration is long lasting, and once it's on, you won't need anything else on your skin.
Best of all, this body mist has a light lemony scent that is so refreshing but also not overpowering.  You can check out the entire Deciem line online and purchase this
online
.  Also check out my review of
The Ordinary Retinoid
serum and a hair serum also by the
Deciem
brand.
$20.