Summer is almost here, and at the very least most of use update our lip balm, lip glosses, and lipsticks to suit the season. Here are the ones that you absolutely need to check out this summer.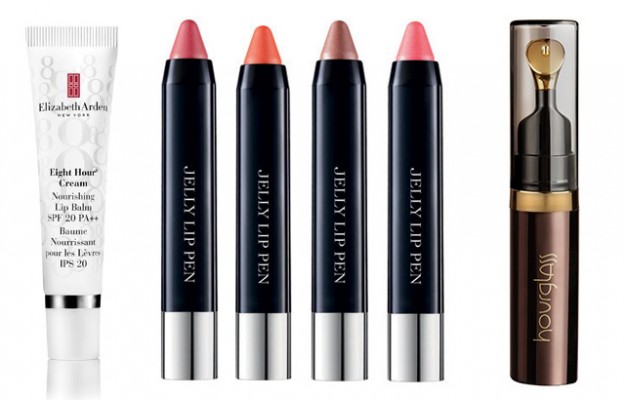 1. Hourglass No. 28 Lip Treatment Oil ($49). So exclusive that it comes with its own gold plated applicator tip so that it's totally anti-bacterial. The treatment oil contains a blend of essential oils including Bois De Rose, Lavender, Geranium, Petitgrain, Lemon, Rosemary, Vanilla, Clove, Amyris, Orange, Ylang Ylang, Eucalyptus, Cedar and Rose Geranium. It also has oils that are rich in lipids: Hazelnut, Kukui Nut, Rose Hip, Borage, Olive, Green Tea, Cherry Pit, Sweet Almond, Jojoba, and Evening Primrose. Finally, there are vitamins A, B5, C and E. Really, this is perfection as a night or day treatment for lips.
2. Dior Jelly Lip Pen ($26). Dior jumps on the jumbo lip gloss trend with its own version which is a sheer balm formula that provides lots of shine and a hint of pigment to lips. Available in three colours (sheer violet, sheer pink, and sheer coral), the lip pen is perfect for easy summer beauty.
3. Elizabeth Arden Eight Hour Cream Nourishing Lip Balm SPF 20 ($23). If you want something with some sun protection factor, look no further than Elizabeth Arden's new offering. This thick balm is sure to give your lips a dose of moisture but also protect against the sun. It makes a perfect base for lipstick as well.