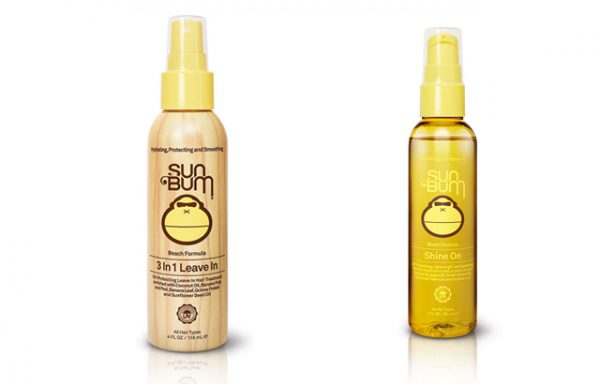 If you're planning on spending more time than usual outside this summer, you may want to up your hair care game by investing in better conditioning products.  
I'm loving Sun Bum's Beach Formula 3-in-1 Leave-In and Beach Formula Shine On.  Both products are a blend of ingredients, including coconut oil, which help condition hair and make it healthier from the inside out.  
I not only love the formula for these two products, but I also love the beachy scent – the blend of coconut banana is tropical and reminds me of the times when people would use sun tan lotion!  Hair care meant for the sun – it's just what we wanted for this summer.
You can get Sun Bum products online or use their store locator to find a store near you.