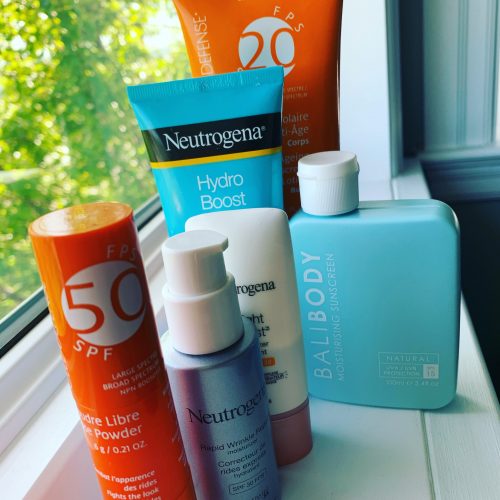 Here's my sunscreen lineup for the summer.  These are just the ones that I keep upstairs, partly because they're the ones that I was testing but also because they're ones that I like to use on my face.
I have a separate collection near the front door and everyone chooses their favourite and applies it. The ones near the front door are also ones that I don't mind sharing.  The Neutrogena Bright Boost above is a fav, so I'm keeping that in the bathroom.
What's your sunscreen routine in the summer?