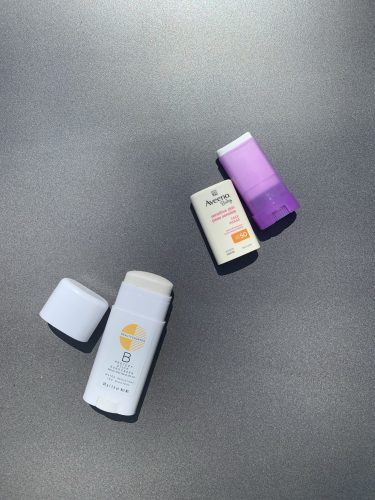 How do you guys feel about stick sunscreens? Have you tried them? Did you like or nah?
I'm actually impressed with the Beautycounter mineral sunscreen stick. It's clear even though the sunscreen protection is zinc oxide and the formula just glides on.
The Aveeno Baby sunscreen stick also uses zinc oxide but leaves a bit of a white cast. Not the worst thing when you're trying to determine if your kid is adequately covered with sunscreen.
$27 for the Beautycounter sunscreen, and $13.37 for the Aveeno Baby sunscreen.