I wrote a little while ago, about a great brand called Reversa that's now available in Canada. 
One of my favourite products by them has got to be their sunscreen, which is formulated with Glycolic Acid. It's the Reversa Anti-Wrinkle Cream, and it has SPF 30 mixed with 8% Glycolic Acid.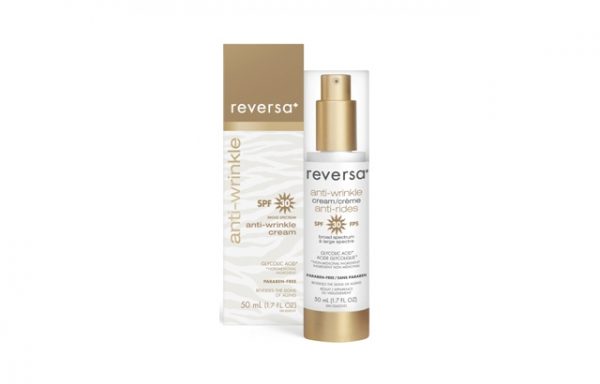 Have you ever had that moment where you really want to layer all these treatments for your skin, but then it's putting on so much and you still have to do foundation or atleast concealer on top of it all?  Yeah, I've been there, and that's why I love Reversa's sunscreen.   It's a gentle treatment and sun cream in one, so you'll be gently exfoliating your skin but also protecting it at the same time.  
The 8% Glycolic Acid is pretty gentle – I didn't notice any drying or peeling or anything because of it, and it's in a base that seems moisturizing so you can use this without worrying too much that your skin is going to react to it.  
Pick this up at Shoppers Drug Mart stores or online for $46.