So meet my favourite new matte cream lip product: the Maybelline SuperStay Matte Ink Un-Nudes collection.  I'll be clear, not all the colours work for me: I'm not into the greys, purples, and burgundies, and a lot of these colours go on super edgy, not pretty and pink as they look in the bottle.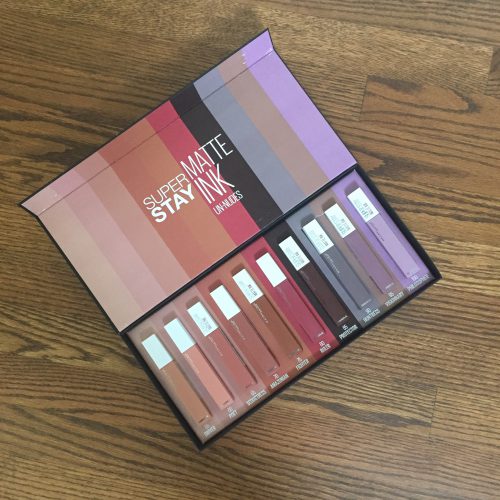 But there are a few faves: #60 Ruler which is the reddish pink is an easy colour to wear, and I wore it in this video.
What the Maybelline SuperStay Matte Inks have going for them is that they're creamy and super pigmented.  You can apply a little product and get a great wash of colour, or you can apply a full lip of product and get a very opaque and done finish.  I prefer the former on a daily basis, but if I'm going to have a long day then I like to apply lots.
These lip creams can also last though everything.  You can have your breakfast, lunch, and coffee and the colour will still be on, which is awesome.  My lip lasted through dinner and a workout and it only came off when I used an actual makeup remover.
Get this for your long days and you'll be happy that you don't have to worry about retouching your lip.
$11.99 at drugstores and mass merchandisers.