I couldn't hep but reach for this golden shade from OPI's collection with Gwen Stefani.  Gold is just so… easy to wear.  Love.Angel.Music.Baby is a new finish from OPI… it's a semi-matte satin.  It goes on super smooth and dries to a satin finish.  Not as textured as the Sand finish, but still different from the usual.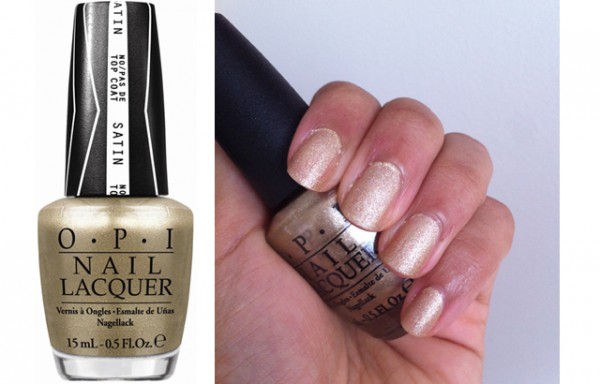 Honey Ryder from their Bond Collection last year is a very similar colour, but this is a tad lighter.  I like it because I'm feeling really light nail polishes right now but am not ready to commit to a bright white.
It is super pigmented and I needed just one coat to get the opaque effect you see here.
$10.95 at salons.