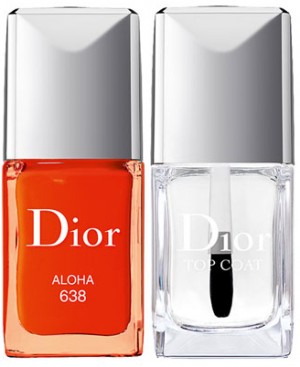 Dior's Aloha nail polish was part of its Electric Tropics collection that was released for this summer.
The polish comes packaged with Dior's quick-drying top coat.
As you can see, the polish is a jelly finish.  I used 3 coats and even then the color was not opaque, but it's so pretty that I didn't mind. If the colour looks a little reddish in my swatch below, it is.  The colour looks lighter in the bottle than it is in real life.  Instead of being a neon or bright fruity orange, it is a reddish orange.  It doesn't go with anything in my wardrobe, but it's so summery that it doesn't even matter.  This would work well in brightening up a white outfit or something that's more plain.
I did not like the top coat.  It dries so quick that getting a nice even layer on is hard, and then it chips so easily!  My polish chipped the first day that I had it on, so I won't be using the top coat again.  I would rather use my Seche Vite.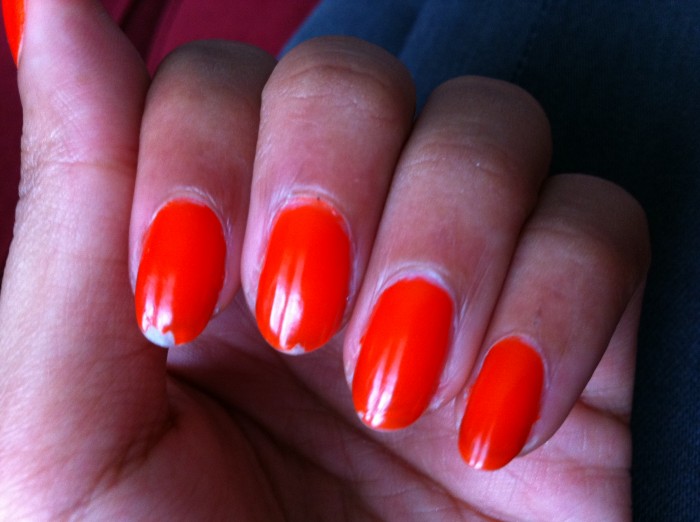 The polish is at Dior counters everywhere!