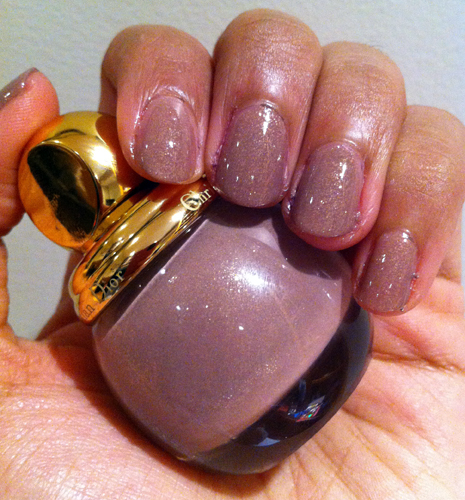 Here's my swatch of the most amazing nail polish from the Dior Golden Winter collection: Frimas.
Frimas is a beige pink with gold shimmer in it. It is an understated colour, more than a natural nude, and perfect for every occasion. Two coats gave me opaque coverage.
This is perfect if you like a groomed look to your nails but want some shimmer for the holidays.
Pick it up at Dior counters.