I wanted Dior Safari Beige since I first saw it.  A clean mix of beige and peach, Dior Safari Beige is meant to replicate mannequin hands.  This polish is pure perfection.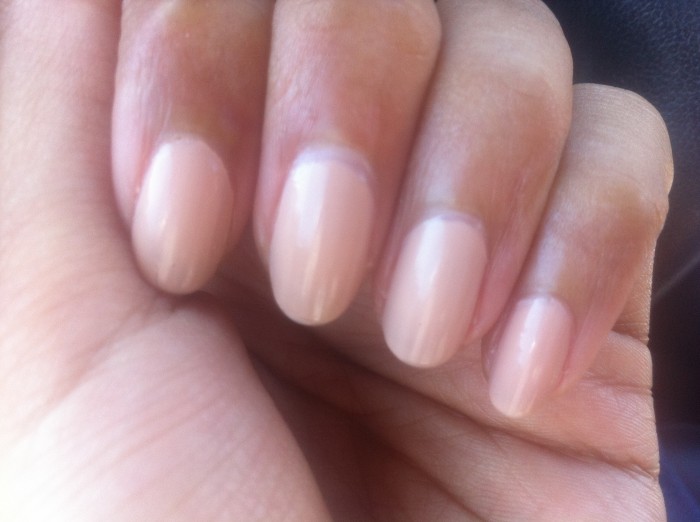 Safari Beige is a cream without even a touch of shimmer or sparkle.  I wore 3 coats to get totally opaque coverage, but if you have short nails, you could do with 2 coats as well.  It would work a feature nail look quite nicely because it's so low-key.  The colour is mean for those with lighter skin tones, but I worked very nicely with my tan, and looked quite elegant.
Dior Vernis retails for $22 at all Dior counters.
The other colour in this collection was Blue Tie and you can check out the swatch here.  View the entire Blue Tie collection here.