Ok people, I have figured out how to make super sparkly polishes such as this one stay on your nails.  Just wear ONE fabulous super sparkly coat of the polish instead of two.  I know, I know, you're greedy for the sparkles, but trust me, one will look just as good and it will stay on your nails way longer.  At least 5 days of wear, which is a huge improvement over the 30 minutes I was getting before.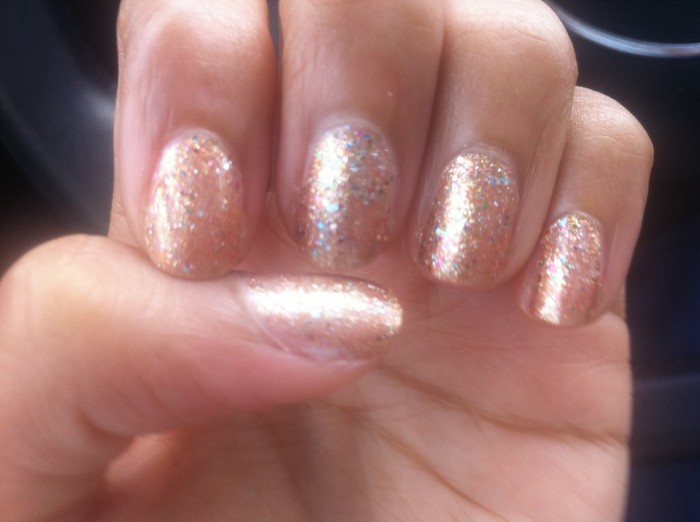 The is the third Kardashian Kolor for Nicole by OPI polish that I am swatching and I LOVE IT.  Disco Dolls is my favourite colour so far.  It's a light gold with gold glitter, and multi-colour larger glitter.  So pretty and the most perfect shade of gold.  I want to paint my house with this colour, that's how much I love it.  It might inspire a theme bathroom for me.  Serious love, you hear?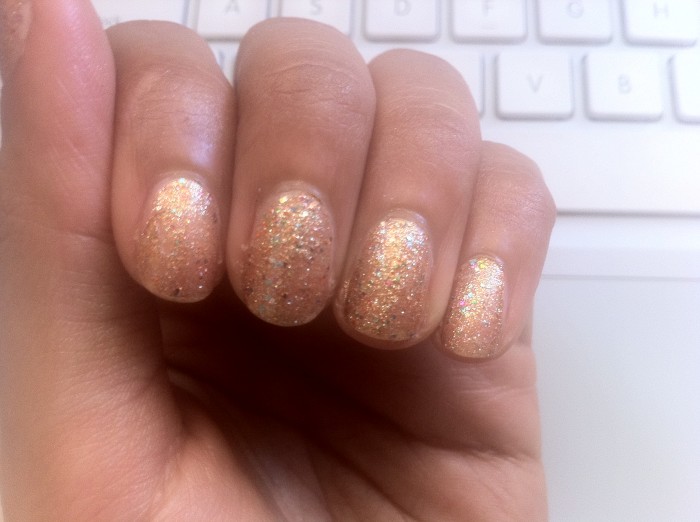 Pick it up when it's in stores this November.