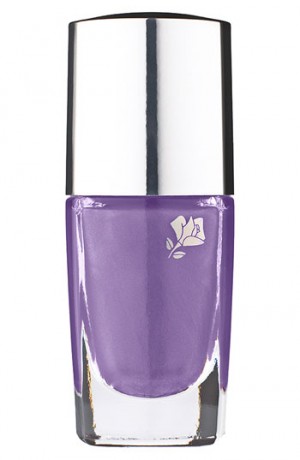 Take a look: this week I'm wearing Lancome's spring 2011 nail polish colour, Ultra Lavande.  I got so many compliments on this colour, but I just don't feel that it's spring enough for me.  I was hoping that this would wear lighter, but it is a true bluish lavender kind of colour.
The trend this spring is definitely for greys, beiges and more muted colours so keep in mind that this is away from all of those.
I do really like Lancome's formula.  You can get great rich colour in two coats, and it lasted over a week on my nails, which is awesome (I took that picture after about 4 days of wear).
What do you think of this colour?