OPI's glittery nail polish from their 2010 Holiday collection, called Burlesque, is insane.  The glitter is so pretty that I can't stop staring at my nails.  Here's my photo of Bring on the Bling.  The first image is with just 1 coat of the polish, the second is with 2 coats, which is how I prefer it.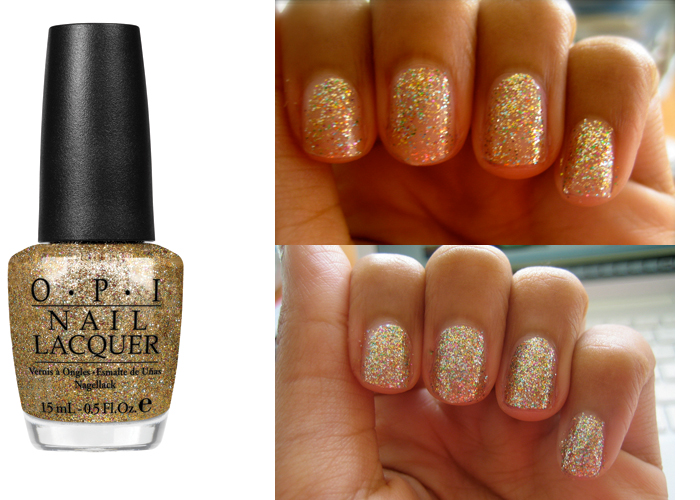 My only complaint about the colour and the finish is that it didn't last very long on my nails, and you know that I always use a base and top coat.  The first time I wore this, it flaked off in big chunks mere hours after I had applied it.  That's definitely not a good thing because in most cases you're going to be doing your nails the day before a big party, and you don't want the big day to come only to see that your manicure is ruined.
Regardless, the nail polish is still too pretty and I'm still going to be trying to wear it. Maybe on top of another nail colour.