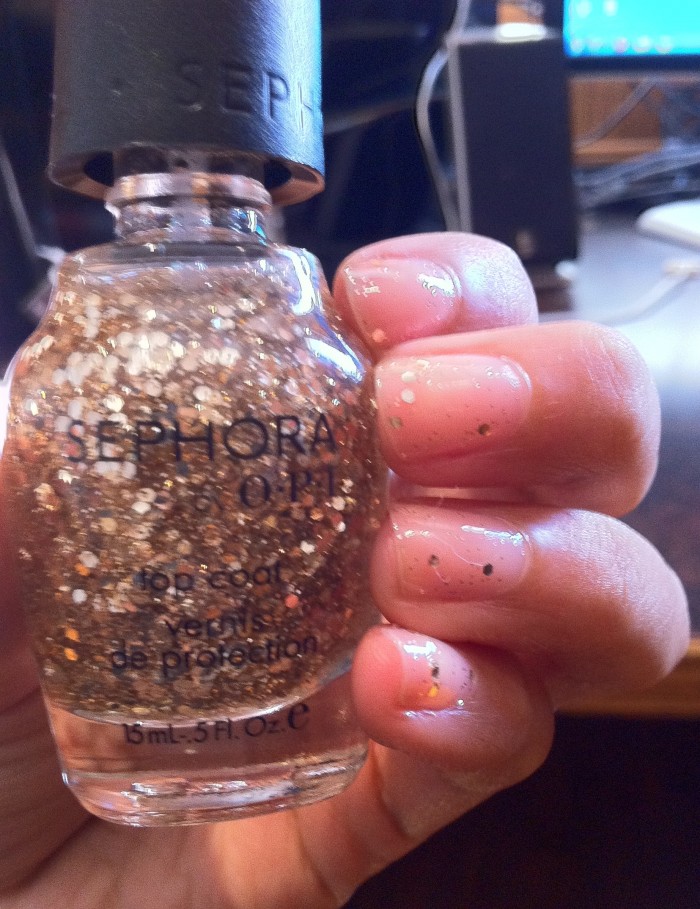 I have thus far stayed away from glittery top coats, not knowing whether they would work for me, but when I saw OPI for Sephora's Only Gold For Me topcoat, I had to try it. You see, it has little gold sequins in it that stick to your fingers!
I've put a picture with just one coat of the polish, and the second picture has 2 coats. I have to confess, that I cheated with the second coat. I deliberately tried to get as many sequins as possible on my nails and the result might be that they fall off in a night, but it's worth it, don't you think?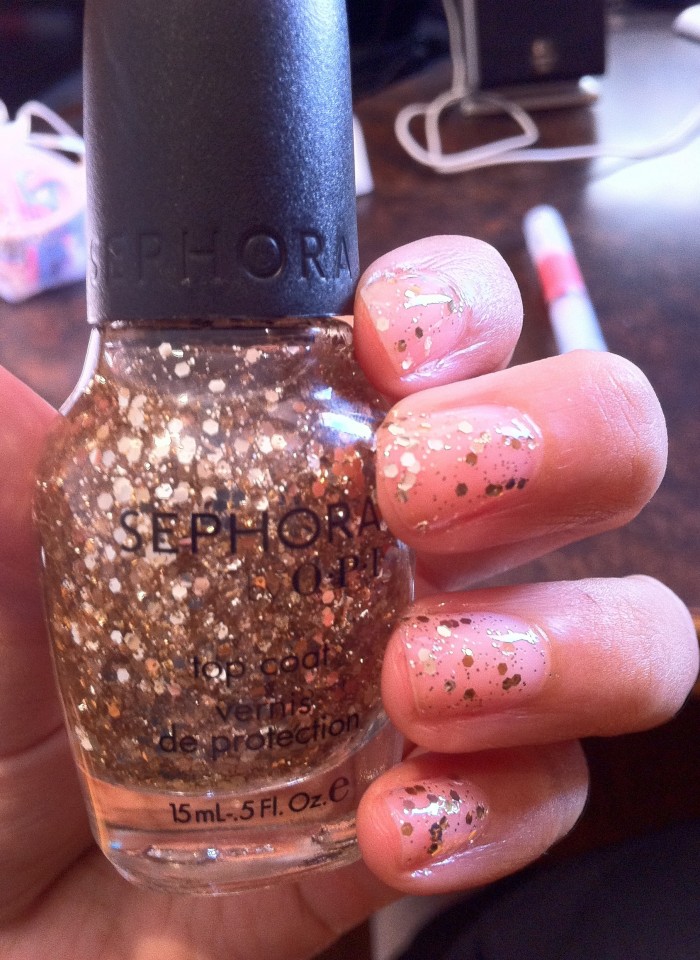 This is available at Sephora stores for $9.50. OPI for Sephora is essential the same formula as regular OPI polishes, so if you see a colour that you like, don't hesitate to try!
Happy almost spring, people!