So I wasn't in love with Kim-pletely in Love and It's All About The Glam because I found the shades to be slightly streaky and very hard to get good coverage.
But I LOVE Wear Something Spar-Kylie!  The pictures you see are just two coats of the polish and I actually did get full glitter coverage from the very first coat!  This is a super glittery polish.  It has a pink base, and different shades of pink glitter so it's very multi-dimensional.  I'm wearing it to a wedding.
Like all other nail polishes this sparkly, the lasting power is not great.  It chipped on the first day that I wore it which is a huge bummer.  Still, the glitter is so great that the polish is definitely a keeper.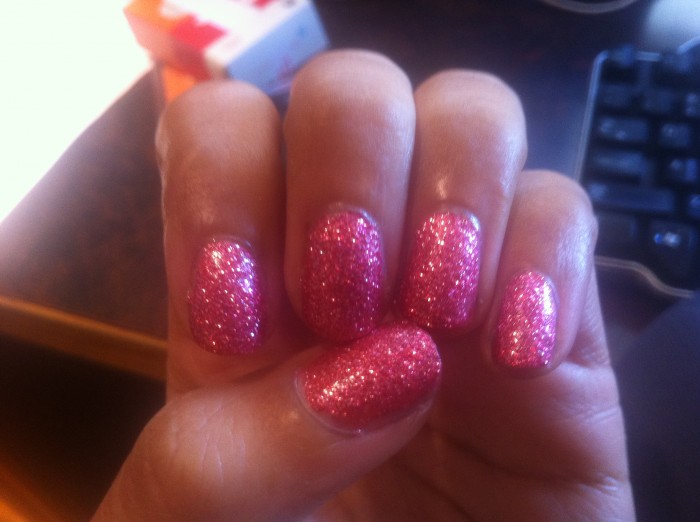 I've tried some of the OPI glitter shades, and I think that this actually beats all of those.  The shimmer is just so intense.
The Kardashian Kolors collection comes out in November!