Double cleansing is the norm now, and if you didn't know, now you do!  If you wear makeup daily, or even on the weekends, the best way to get it off is with a creamy or oily cleanser and then with something that can get rid of any residue that might be there.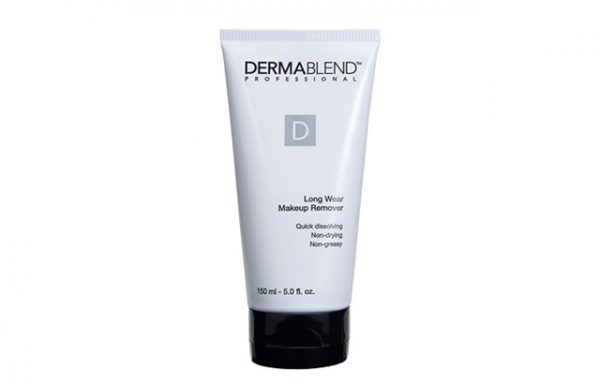 My latest discovery is Dermablend's Long Wear Makeup Remover.  I got it at the same time that I was trying out their new concealer, which I still use, btw. Dermablend makeup is specially formulated to stay on the skin, and so their cleanser is specially formulated to take everything off, even waterproof makeup, and it really works.
This is a creamy lotion that comes in a squeeze tube.  You put some into dry hands and rub it all over your dry face, keeping your eyes closed and rubbing off mascara, eyeliner, liquid lipstick, everything. Then, take a wet washcloth and wipe all that cleanser off.
You could stop there – your face will be completely clean and free of makeup, but this is when I like to turn to my regular soapy cleanser and use that all over my face.  I rinse out the washcloth, and use the other side of it to take my soapy cleanser off my face, and then my skin is really clean.
Of course, after all this cleaning, you want to make sure that you're hydrating afterwards.  This is my night-time cleansing routine.  In the morning, I use a gentle cleanser and that's it!
Dermablend's Long Wear Makeup Remover is available at Shoppers Drug Mart!